From advertising to IT support to vending services, our quality of professional services will delight you.
Mass transit, aviation and professional services. Available 24/7 wherever you are.
You might be surprised what CCD can do for your business.
We're a small but mighty organization with people who all care about one singular thing when it comes to your business: world class service. Period. The range through which we can deliver that is incredible: from airports to city parking, logistics support for The PGA Championship and Ryder Cup to I.T. infrastructure support, the CCD team proves time and time again that there are no limitations to our excellence when it comes to our clients.
IT Support
Turn tech into a smart investment, rather than just another expense.
Struggle no more to find reliable IT support at a fair price. CCD has helped hundreds of businesses increase productivity and profitability by making IT a streamlined part of operations. Let us equip you with customized tech solutions to give your business the edge you need.
Responsive, friendly service
Fast, secure network performance
Backup and disaster recovery systems
Multiple on-site techs to make large projects go smoother and faster
Minimal downtime
Mass Transit
From airports to city buses, CCD has got you covered.
We make massive operations look like a breeze. Need your buses and bus stops immaculately cleaned and sanitized to COVID-19 standards? How about staff to man your new airport lounge or check the display ads? We got it.
Airport parking and shuttle operations
Luggage cart operations
City bus and bus stop maintenance
Airport facilities maintenance
Airport lounge management
Customer experience solutions
Advertising
Have peace of mind that your display ads are always perfectly running.
From digital ads at baggage claim to column wraps and experiential branding on the concourses, CCD team members are here to make sure it's all handled properly.
Staff to make sure the right ads are up and running as scheduled.
The staff ensures the ads are physically cleaned with no issues with the display area.
Peace of mind that your client's ads are getting maximum exposure from airport passengers.
Professional
From logistics support for the PGA Championship and Ryder Cup to expert concierge services for the Primeclass Airport Lounge, CCD delivers with excellence.
Your next premiere event that needs staff support who knows something about proper guest treatment. White glove concierge services for the opening of your new lounge space. Wherever you place us, CCD outperforms your expectations everytime.
Event staffing services
Parking valet services
Concierge services
And more
Emergency Management
From cleanup, staffing and disaster relief assistance, CCD has you covered.
SW Florida – Disaster Outreach Program – Provided qualified and dedicated Outreach Specialists and Case Managers to assist Hurricane Ian Disaster victims.
PalmTran Bus System – Provided COVID-19 sanitizing services, bus stop maintenance, route optimization, facilities maintenance.
Franklin County Florida – Served as the project manager during the Deep-water Horizon oil spill overseeing ESF 13 coordination and training including Hazwopper and ICS.
Fire Training Chiefs of Palm Beach County – Developed and facilitated "Buddy To Boss." A course designed to facilitate the transition of firefighters to company officers.
Florida Emergency Preparedness Association – Florida Master Emergency Instructor
Palm Beach County Disaster Relief Coalition – Coalition team member
Palm Beach Fire Rescue – Contracted to develop a "Company Officer" development curriculum to prepare fire personnel to make the transition to Supervisory positions.
Palm Beach State College – Develop a program "security and emergency communications" for the bachelor's program for Supervisor and Leadership.
Miami-Dade Police – Provided Florida department of Law Enforcement Region XIV training. Topics include Team building & Coaching Skills for Supervision, Conflict Resolution, Negotiation Skills, and salary incentive courses in First Time Supervision and Mid-Management.
Palm Beach Sheriff's Office – Provided training in the areas of Team building & Coaching skills, and Ethics for Public Safety and Corrections supervisors and administrative staff.
PalmTran Bus System – Provided COVID-19 sanitizing services, bus stop maintenance, route optimization, facilities maintenance.
Our Services
Administrative Management & General Management Consulting Services
Professional & Management Development Training
Temporary Staffing
Public Relations & Advertising
Emergency Management Services
Facilities Management
Information Technology Consulting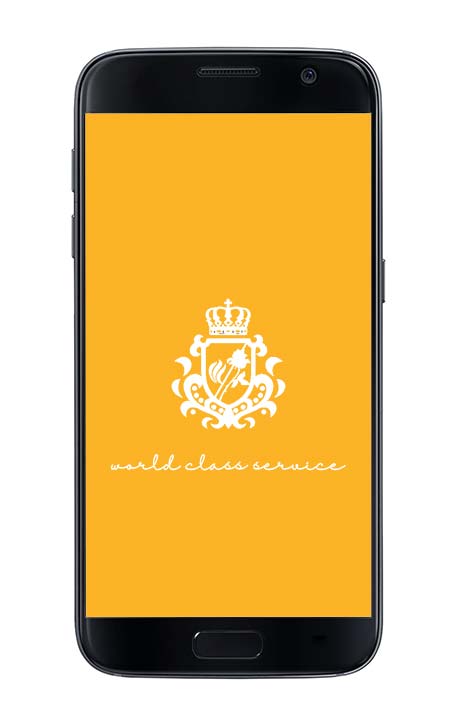 Access CCD on the go with our mobile app.
Access our free app developed exclusively for CCD clients and you can have access to your CCD services on your smartphone, iPad, laptop –you name it. We designed our app to be your CCD companion online.